Specials
If you see a lower rate on any on-line booking site (Expedia, Priceline, etc.) than what we have posted here on our website, CALL US. While those sites provide us great advertising exposure, their rates (after admin fees, etc.) are often higher than what we offer. Not only that, but they take a pretty hefty commission. The result is good for William Shatner, but not so good for you or us.
Discounts must be requested and Promo Codes used at the time of booking in order to apply. Special offers cannot be combined with each other or any other discount. Additionally, discounts and special rates cannot be offered when using gift cards from BedandBreakfast.com.
Sight & Sound
Seeing Jesus? Guests of Sight & Sound Theaters save $10 off of our room rates when they stay at the Australian Walkabout Inn. We are less than 15 minutes from the theater. Use Promo Code 'SandS'.
Pre-Parental Pampering Proposition (Babymoon)*
Package includes:
Nourishing and plentiful breakfast each morning
A full 1-hour pre-natal massage for mom-to-be
A full 1-hour relaxing massage for dad, too
Milk & cookies
$170/couple added to the price of room
Please allow at least 7 days for scheduling.
Subject to availability.
*Massages for expecting moms are best scheduled during the 2nd trimester. Please contact your doctor if you have any questions or concerns regarding massage during pregnancy.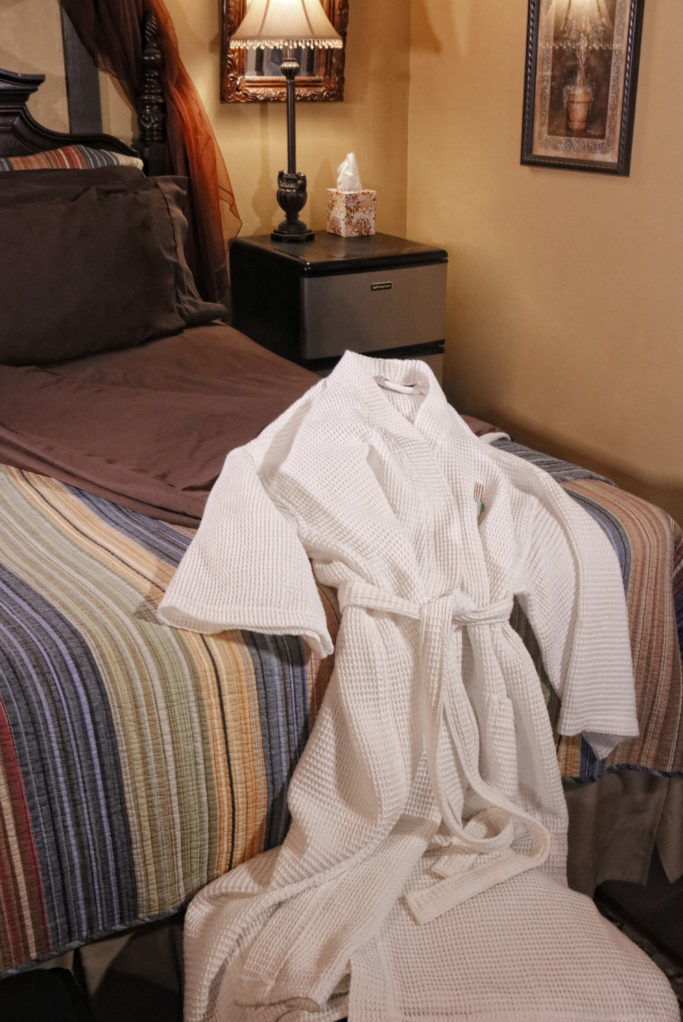 Brewer's Tour Package
A memorable experience like no other. This package includes a personalized tour of the Lancaster Brewing Company and a selection of goodies just for you – $30 gift certificate; two LBC pint glasses; four bottles of LBC beer; a beer tasting sheet and a $5 merchandise coupon. Tours are limited and subject to availability.
Advanced reservations required.
Tours are Saturday and Sunday at 3pm;
Monday – Friday from 1pm – 2pm.
Package Price – $55.
Romantic Couple's Massage Package
Package includes:
One hour massage for two people
Package pricing: Add $160 to room price.
Please allow at least 7 days for scheduling.
Subject to availability.
Note in reservation approximately when you'd like to schedule massages and whether you have any preference as to gender of therapist.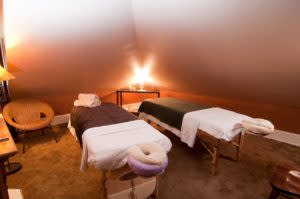 Whole-house Rental
Bring your group – Family Reunions, Red Hatters, Quilters, Scrapbookers, Church groups, Girlfriend's getaway – you name it! Rent the entire house (all 5 rooms) for $650/night )weekdays) or $975/night (weekends). Fee includes breakfast and beverages. Does not include taxes
Most rooms accommodate 2 people.
The Victoria Suite has a twin daybed.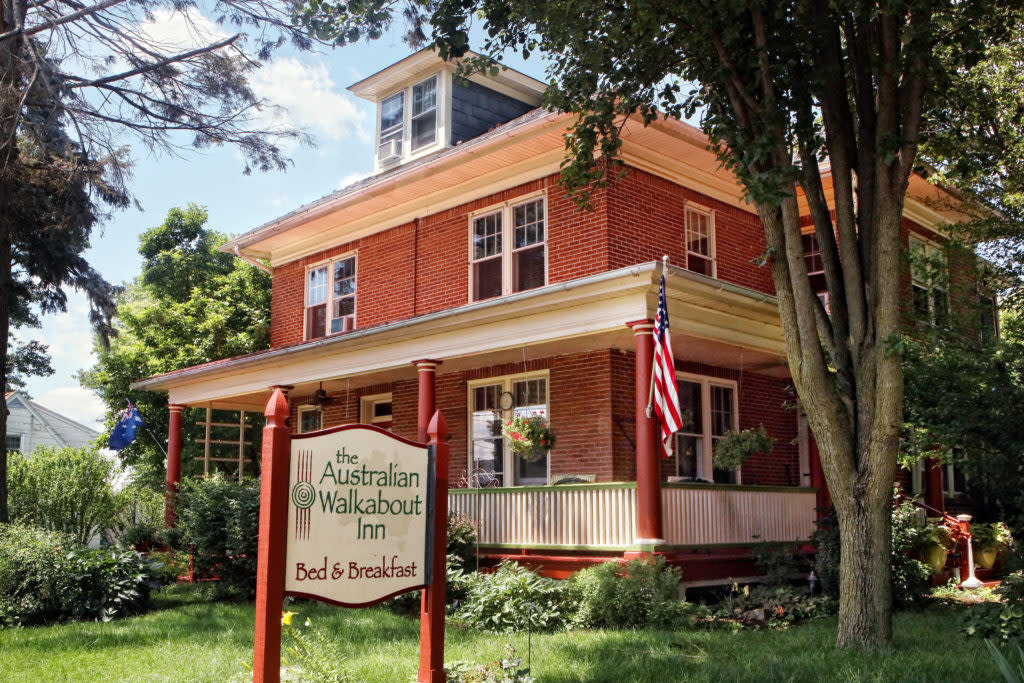 Girls' Weekend Retreat (for scrapbooking, quilting, or just hanging out)
Get the girls together for a weekend of scrapbooking, quilting, mah-jongg, wine-tasting or whatever (as long as it's legal!) Friday afternoon until Sunday afternoon. If 48 hours isn't enough extend your stay for only $100 a night in any of our rooms. Call to schedule. Must book all 5 rooms.
Package includes:
Early check-in Friday and late check-out Sunday
Breakfast Saturday and Sunday
Snacks and beverages
Utility tables if required for your activity
Electrical hook-ups
Other options & amenities available, just ask!
Cost:
$350 per room, based on two persons per room.
$270 for one person in room.
$400 for 3 people per room.
The Victoria Suite can accommodate 3 people. The other rooms will accommodate 2.
Additions:
Schedule an hour long massage for just $80 or half-hour for $50. Massages are done here at the Inn.